What's on
What's on in Mandurah 2016…
WA DAY FESTIVAL MANDURAH 6 June 2016
Date: Monday, 6th June 2016 Time: 4pm – 8pm Location: Cnr of Tuckey Street and Mandurah Terrace, Mandurah WA 6210 Description: Fire, Food, Fun! Come and celebrate the winter season at this winter street party in Mandurah.
MELBOURNE INTERNATIONAL COMEDY FESTIVAL – ROADSHOW 11 June 2016
Mandurah Performing Arts Centre, Ormsby Terrace, Mandurah
Saturday 11 June 2016 7:30pm – 9:45pm
Part of Melbourne International Comedy Festival – Roadshow

Buy Tickets – 08 9550 3900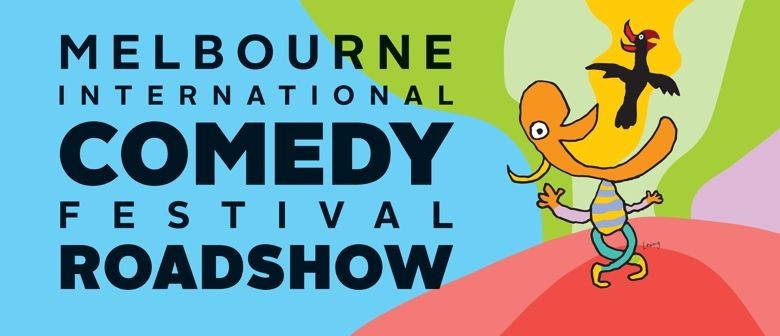 THE 52-STOREY TREEHOUSE 1-3 July 2016
Mandurah Performing Arts Centre, Ormsby Terrace, Mandurah
Friday 1 July 2016 – Sunday 3 July 2016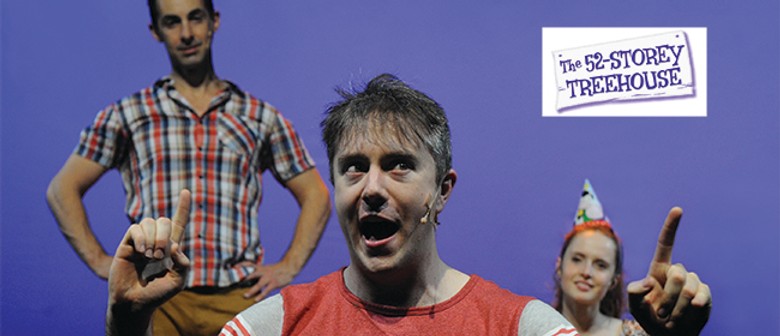 They're back again! Andy and Terry's Treehouse is now 52 storeys high, with yet more fantastic inventions: a rocket powered carrot launcher, the Disguise-o-matic 500 and even a Ninja Snail Training Academy!
Today is a special day. It's Andy's birthday, but Terry has forgotten! To make matters worse Mr Big Nose has mysteriously disappeared, and to top it all off Jill has fallen into a deep sleep and they just can't wake her up.
So Andy and Terry set off on a crazy adventure tackling a world of startling obstacles including a hungry caterpillar, an angry vegetable kingdom, and a 100 year ninja-snail epic voyage. Will they solve the mysteries and survive the dangers that test even their ingenuity?
Andy Griffiths' and Terry Denton's latest bestseller comes to life on the stage as the team behind the hit adaptations of The 13-Storey Treehouse and The 26-Storey Treehouse return with this crazy, imaginative and engaging play.
So what are you waiting for? Come on up! Buy Tickets – (08) 9550 3900
MANDURAH BOAT SHOW 7-9 October 2016
Mandurah Offshore Fishing & Sailing Club, Mandurah Ocean Marina
Tickets available online or at the gate!
Adults $18
Concession $14
Children under 16yrs FREE
http://www.mandurahboatshow.com.au/
MANDURAH CHILDREN'S FESTIVAL 23rd October 2016
The Mandurah Children's Festival offers a free family day out, jam packed with workshops, interactive activities, fun filled information sessions and learning experiences.
This year's event will encourage children to learn about the seven elements of Earth – Fire, Water, Earth, Air, Space, Metal and Wood.
Event Highlights include:
Mandurah Mail Main Stage Full Schedule
Free Workshops
Free Activities
Kim's Toy Boys
Meet Beets the Beetle
Display of the Community Engagement Project
http://mandurahchildrensfestival.com.au/
COMMUNITY CHRISTMAS PAGEANT 6 December 2016 6pm – 8.30pm
Come and experience the wonder of Christmas at Mandurah's annual Community Christmas Pageant presented by ACTON Mandurah.
The festivities start with a Christmas Pageant from 6pm – 7.30pm. This tradition sees local community groups and businesses parade their floats through Mandurah's CBD.
After the parade head to the foreshore where you can
Visit Santa's Grotto
Watch the live nativity scene
Listen to carols –  thanks to Mandurah Concert Band
See the local business Land of Little display
Pick up a bargain from the Mandjar Markets
Grand fireworks finale at 8.30pm.
There is lots of family fun and excitement for all ages.
City of Mandurah alcohol and smoke free event.
Road, water, and bridge closures  are in place during this event.  
NEW YEAR'S EVE CELEBRATIONS 31st December 2016 6pm – 12pm
Come down to the Eastern Foreshore on New Year's Eve for live music and fireworks to welcome in 2016.
With hours of entertainment, activities and amusements the evening will be a great night out for the whole family.
Youth Zone
Filled with free activities for 11 – 25 year olds. Enjoy a safe environment with action packed activities for the thrill seekers or relax in the chill out zone with friends.
Fireworks
The first display is at 9pm for families followed by the grand display at midnight.